1950's Remodel
Boulder, CO
HIGHLIGHTS:
Family Room Addition
Marvin Windows
Ash Flooring
New Hearth
Accent Lighting
The late 1950's house off Table Mesa has served the family well – in a great neighborhood and close to work at CU. It sits nicely on the small lot, uphill from the street with a great backyard. But it was clearly in need of refreshment and expansion.
I designed the approximate 16'x24' addition to create the "big" room they needed to make the home more contemporary, more livable, more fun!
The exterior was very dated so we decided to strip off all of the siding and trim and go with a stucco finish.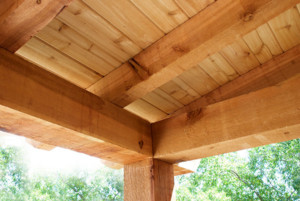 The key to the success of this project lies in the inviting front porch design.
Taking cues from the Colorado mountain vernacular, I drew a timber-framed covered entry. It protects and focuses the essential energy when entering the dwelling; it creates a solid first impression – basic, elegant feng shui in action.
By expanding the foyer to relieve the cramped original configuration, guests now feel supported and welcomed into the home.
---
Other hallmarks of this renovation include:
• The soft green trim of the Marvin windows on the front elevation
• Wide-plank rustic ash flooring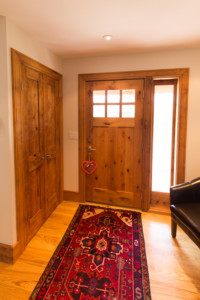 • Alder doors and trim
• Artfully constructed Stone Hearth by Z Stone of Eldorado Springs, CO
• Tube lighting in a groove on the top of the beams in the Family Room
• Wall-wash low-voltage accent lighting
• 7' high sliding glass Frenchwood door
• Oil rubbed bronze Emtek hardware
I may be biased, but I love this house! It shows what can be done with a little spirit and creativity to a tired and dated home.